Woo hoo! Success! Well, 98% success...




This cardigan didn't take me long at all. It was quite easy and was adapted from this blog. I didn't follow the stripe pattern described, but instead used ribbing at the cuffs and waist, seed stitch in the blue, and garter stitch in the green. I placed 6 button holes down the front instead of 5.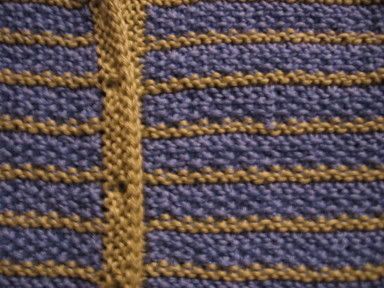 I used Classic Elite Yarns in Premiere. I found this yarn to be super soft and very economical.

I initially had these buttons picked out for this cardigan: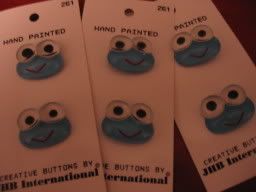 But they are too big. I will have to find something smaller and hopefully just as cute.

So why just 98% success? I meant to make a 12 month size. I ended up getting a 24 month size. Which is fine, in the big picture, because the person I made this for will eventually fit into it. Unfortunately Liz's son Elias is only 4 weeks old now!

I really did get gauge: the gauge meant for the original pattern. Stupid me... I should have done my gauge swatch in seed stitch, as this makes up most of the stitching, instead of the garter stitch called for in the original. Oh well! It still came out quite cute, if I don't say so myself.